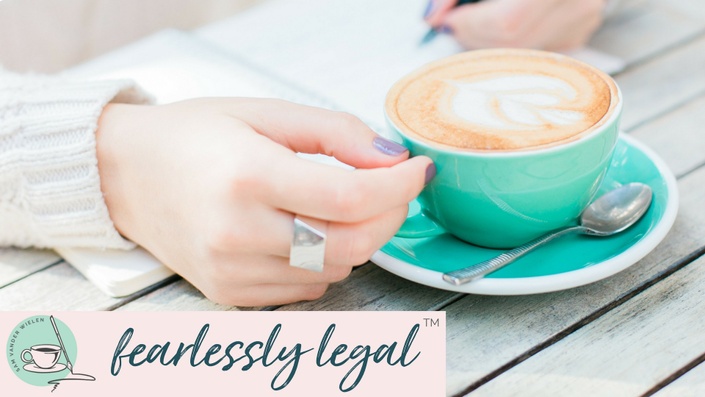 FEARLESSLY LEGAL™️ ULTIMATE BUNDLE
the legal templates & on-demand training you need to legally protect yourself, get paid, and grow your business.
The Ultimate Bundle gives coaches, consultants + creatives 10 fill-in-the-blank legal templates AND 23+ video lessons so you can get paid, safely work with clients, and grow a legally legit business.
Imagine what you're going to feel like once you've got your legal protection in place, figured out how to level up without breaking any laws, and are growing your business every day.
How much could your revenue grow? What kind of affiliate launches or group programs would be possible for you?
You're ready to be bold and make serious money with your business.
...But you're scared you're not legally protected, so you've hit the pause button on growth to avoid legal trouble.
You've got major passion for serving others with your work.
That's what got you into online business in the first place, right!?
But when it comes to the LEGAL side of this entrepreneurship thing, you've got a lineup of unanswered questions longer than your bucket list...
®️ Do I have to trademark my business or program name?

💻 What if someone steals my content? What do I do?
🙈 Do I need to set up an LLC? How do I even do that?
🔖 What needs to be in my client contracts? What's the process for getting them signed? (Wait, client contracts?!! I need those?)
😝 What's up with these Privacy Policies - do I need one, too? If it's illegal to copy/paste somebody else's I found, where do I get one?

📝 Business insurance? What the what?
🚓 The GDPR police won't really shut down my website… will they?


You're not the only one confused about running an online biz the legal way.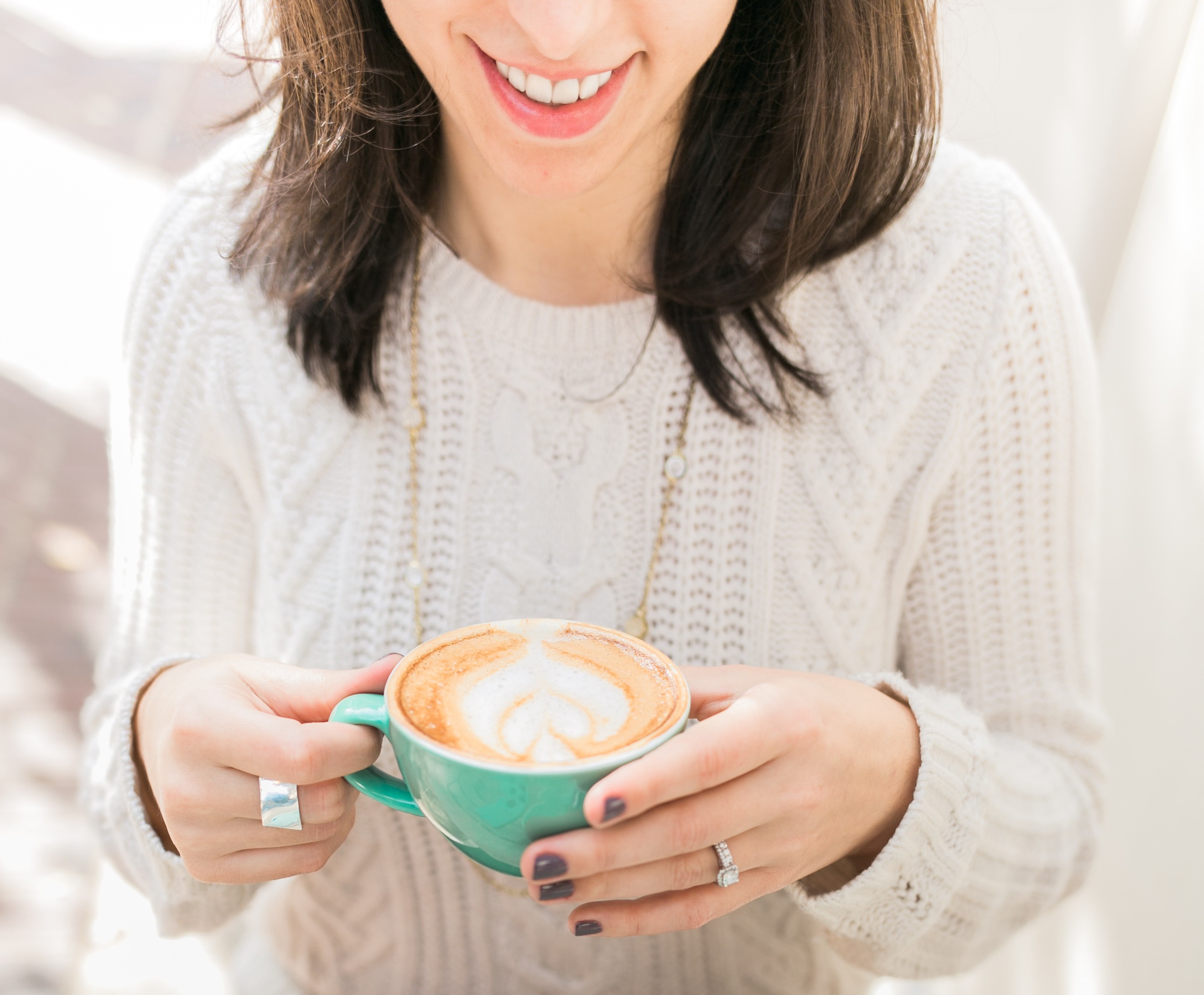 It's not that you aren't one smart cookie, tech-savvy AF, or skilled at what you do.
It's just that you don't know what you don't know about legal… yet ;)
You might've tried to chat with a lawyer, but not only do they not get what you do (and cost $$$$$), they're intimidating, and don't take you seriously. Besides, is legal language even English?
And looking things up online? The 2 hours a week you're spending Googling "laws for online business" does NOT qualify as a revenue-producing activity...
So in the end, you either…
Hold yourself back from even launching your programs because the unanswered questions have you nervous about breaking laws or getting ripped off.
OR
You fly blind, run your business without proper protections in place, and take risks that could cost you big bucks and even bigger headaches down the line.
The good news is - you don't have to keep playing small or crossing your fingers, hoping for the best.
---
It's time to get legally legit so you can…
✔️ dust off the program you've been afraid to launch and put it out into the world.
✔️become the CEO who's confident her assets are covered.
✔️Look like a total pro.
✔️And boldly build the business you really want.

INTRODUCING…
The Fearlessly Legal™ Ultimate Bundle
The only program designed specifically for online coaches, consultants, and creatives that takes you step-by-step through the process of setting up your biz, making sure you get paid, protecting your content, and getting legally legit with contracts and website policies you need to stay safe.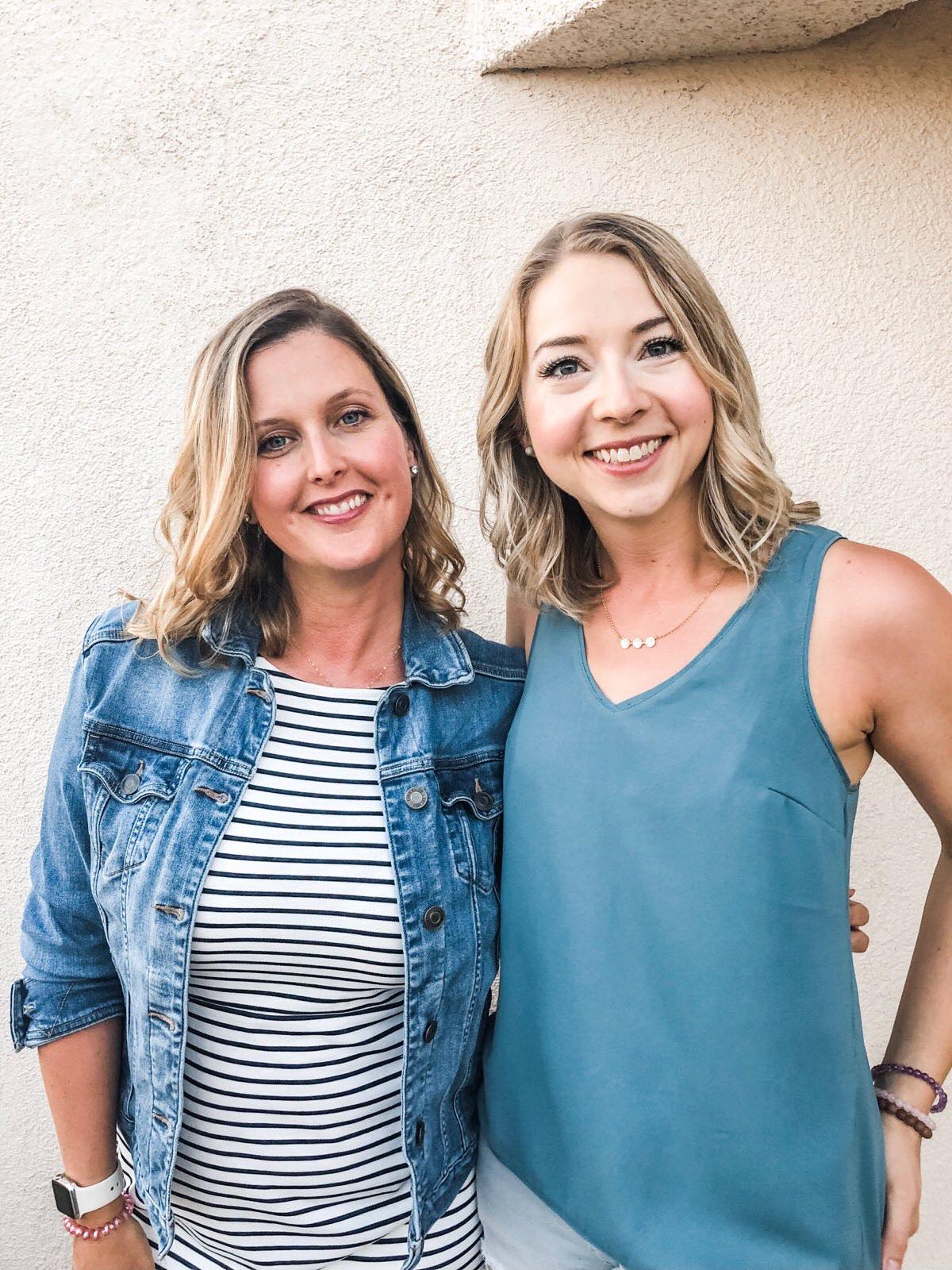 "The Ultimate Bundle was the best investment we ever made in our business, hands down. Every coach and creative needs this program."
- Laura Milne & Betsy Milne, Luscious Hustle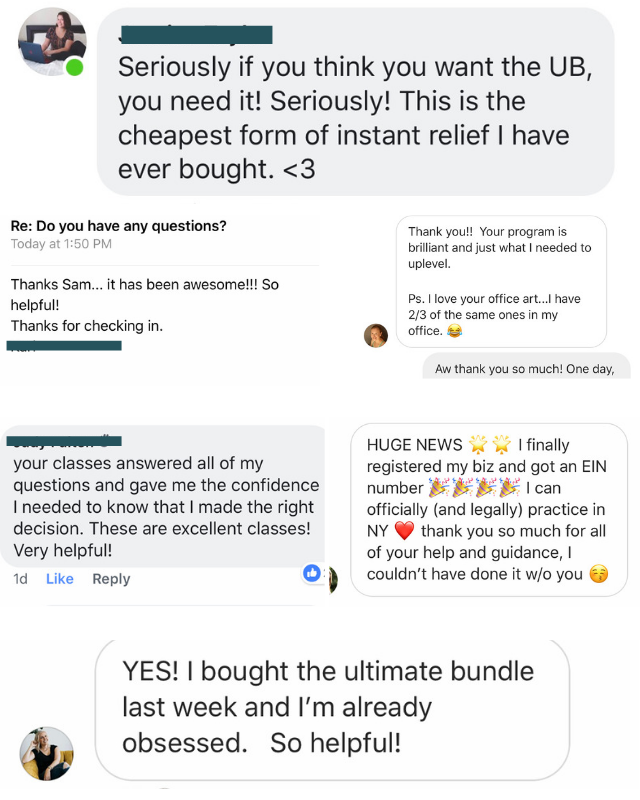 ---
📹 Listen to how Ultimate Bundle member, Chris Castillo, scaled her career coaching business the #legallylegit way using the templates + trainings inside the program👇
The Ultimate Bundle is a down-to-Earth legal program that gives you all the info and legal templates you need to:
🛡Register your business the right way so your business and personal assets get the most protection possible.
💰Figure out business insurance and bank accounts so you can make alla dat money! (Without all that risk.)
📝 Use contracts that get your clients to pay you on time and understand your policies (and I'll teach you how to enforce them if they don't!).
®️ Know when it's actually time to pursue a trademark, plus faster, easier alternatives that can save you tons of cash.
Legitimize your website and email marketing game so you don't risk getting shut down.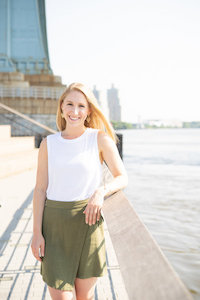 "The Ultimate Bundle is A-MA-ZING. It should be a requirement for all coaches and online creatives! The videos are incredibly comprehensive and helpful for women at any point in their businesses. You won't regret this purchase.
After watching the video module, "Running Legally Legit Group Programs," I feel so much more confident moving forward building my dream group program.
Even as someone who's done the "basics" in my business, there is so much valuable information I can use today and as my business grows. I'm so glad I have this resource to keep coming back to."
- Cameron Simcik, cameronsimcik.com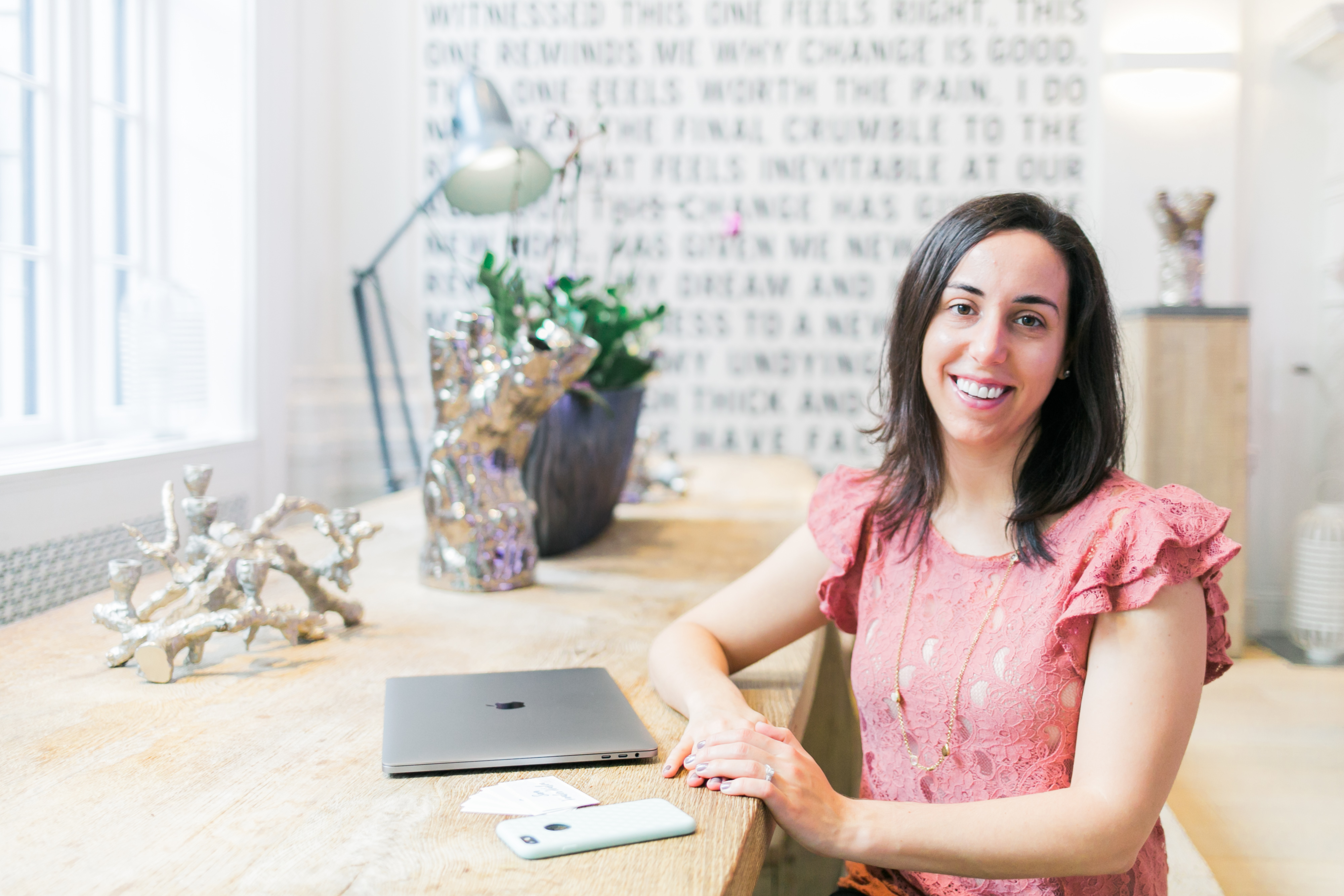 Hi! I'm Sam Vander Wielen, attorney turned entrepreneur, and I'm here to take the fear out of making your online business legally legit.
After 5 long years of feeling unfulfilled in a corporate law career that just didn't fit, I (happily) left that soul-sucking world behind to start an online business helping people with my passion for holistic health.
But I quickly saw that SO MANY coaches and other online service-based entrepreneurs weren't protecting themselves legally.
Weak contracts that would never protect them, not having business insurance, working outside the scope of their certifications, no website policies in place… and the list went on.
Women entrepreneurs booked my free health coach discovery sessions, but instead of green smoothie recipes they wanted to ask me about contracts and website policies for their businesses...
That's when the lightbulb clicked on. I realized that I could use my years of legal experience by combining it with my love for helping incredible women start and grow their businesses.
And Sam Vander Wielen LLC was born.
What started as a side project quickly grew into my full-blown passion, as hundreds of women came to me for simple, relevant legal information.
I combined my Fearlessly Legal™ video trainings and fill-in-the-blank legal templates into the Fearlessly Legal™ Ultimate Bundle to give driven women entrepreneurs ALL the tools and education they need to take charge of the legal for their online businesses so they can be polished, professional, and protected.
But in true Sam-style, I didn't just stop there. I loaded the Fearlessly Legal™ Ultimate Bundle up with email marketing, affiliate, branding and messaging tips, too.
It's my mission to make legal simple and accessible for you, no matter where you are in business, so you can get legally legit and safely build the business YOU want.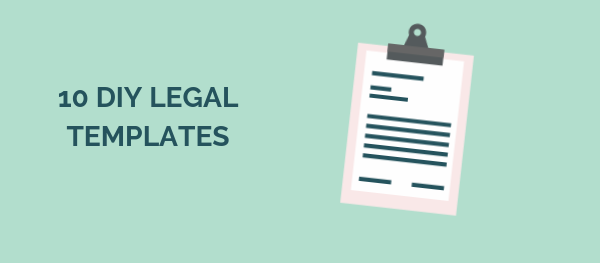 so you can get those contracts and website policies--you know, the ones that actually apply to what you do--in place and protecting you ASAP.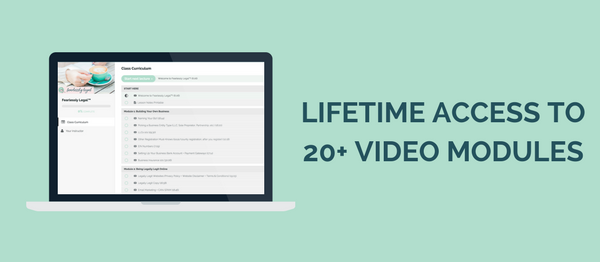 that walk you through every aspect of legal for your online business in clear, easy-to-understand language so you'll know exactly what steps to take to protect yourself and your work.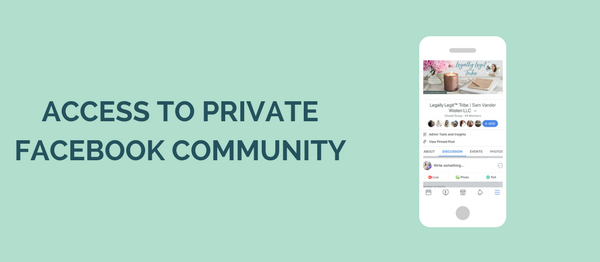 where you can ask Sam questions about the Premium Video Library content & templates and connect with other women entrepreneurs and visionaries.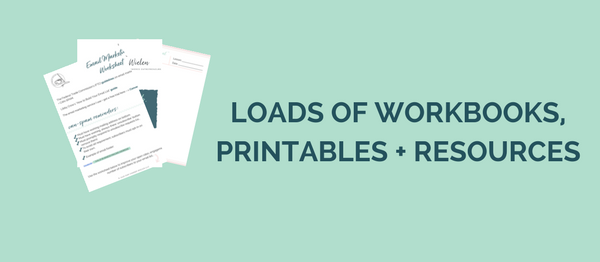 to help you implement the legal info you're learning and have materials for easy reference as you grow your empire.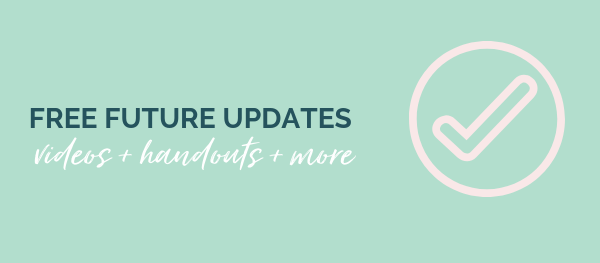 because laws and regulations change, and I always make sure you have the most relevant, up-to-date legal info for your biz.

Ready to protect and grow your business?
Here are a few reasons why I created the Fearlessly Legal™ Ultimate Bundle for you:

I created the Fearlessly Legal™ Ultimate Bundle after nearly a year of working with women online entrepreneurs who asked the same (great) questions.

With each session, women came back and reported to me how much better they felt -- less anxious, less worried, more empowered.
My clients told me once they had the information they needed to feel confident, protected and empowered, they finally took the steps they needed to move their businesses forward.


At the same time, 100s of women purchased my DIY legal templates -- and I knew they needed so much more to help them build their businesses.

The Fearlessly Legal™ Ultimate Bundle combines the essential pieces of legal biz information for you with 10 DIY legal templates in a way that's easy to understand and gives you the confidence + clarity you need to build your online business.
What's Inside
ACCESS THE NEW BUNDLE!
Available in days
days after you enroll
Module 1: Building Your Own Business
Available in days
days after you enroll
click the ⌄ button above to sneak a peak at all the video lessons + templates
WHAT ULTIMATE BUNDLE MEMBERS ARE SAYING...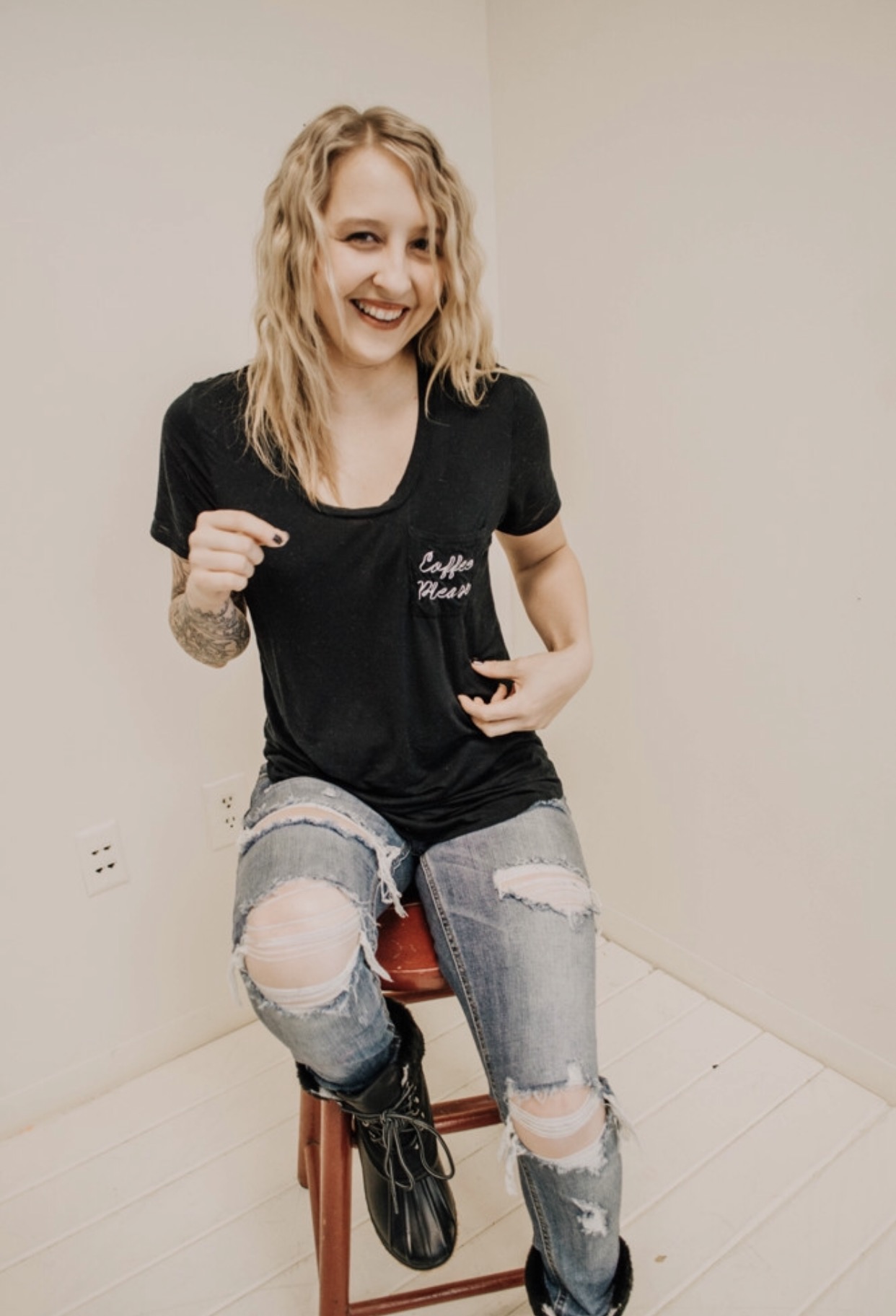 Sam's Ultimate Bundle is amazing... not only for business owners and coaches, but as a blogger who's trying to monetize her blog.
What I really loved about this program is that not only did Sam have a slideshow for every video lesson but she's on video in each and every module, too. I also loved the set up of the program! It was easy to navigate and work through, and she has a list of worksheets so we're able to truly start applying what we learned into our blog, business, or coaching programs.
I highly recommend the Bundle for anyone who's as lost as I was when I wanted to figure out how to legally protect myself. I have learned so much from Sam and this program.
- Alexa Bartimus, healthydashofsass.com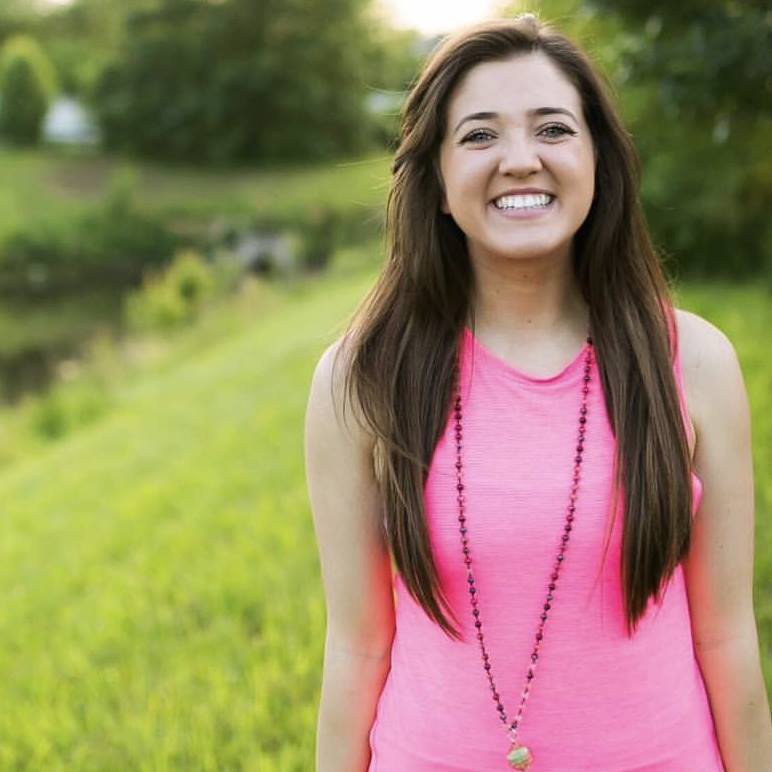 Before taking Fearlessly Legal, I had no idea what I was doing. I was intimidated of the idea of creating a business for myself, didn't even know what a business entity was, and felt overwhelmed and discouraged about the whole legality of creating a business that felt like my own...Sam's video modules are easy to understand and she provides a video of herself talking through them, so you really feel like you're getting a "top notch" online learning experience! Any time I have a question, Sam always answered so quickly; I never understood how she was always able to do that! Fearlessly Legal is so extensive and covered numerous topics that I wasn't even aware of. I love that I have access to this program for life and I foresee myself using this for a very long time!
I no longer feel overwhelmed after Fearlessly Legal and I finally believe in myself and my ability to do this. I couldn't have done it without Sam!

- April Tamburo, April Showers Health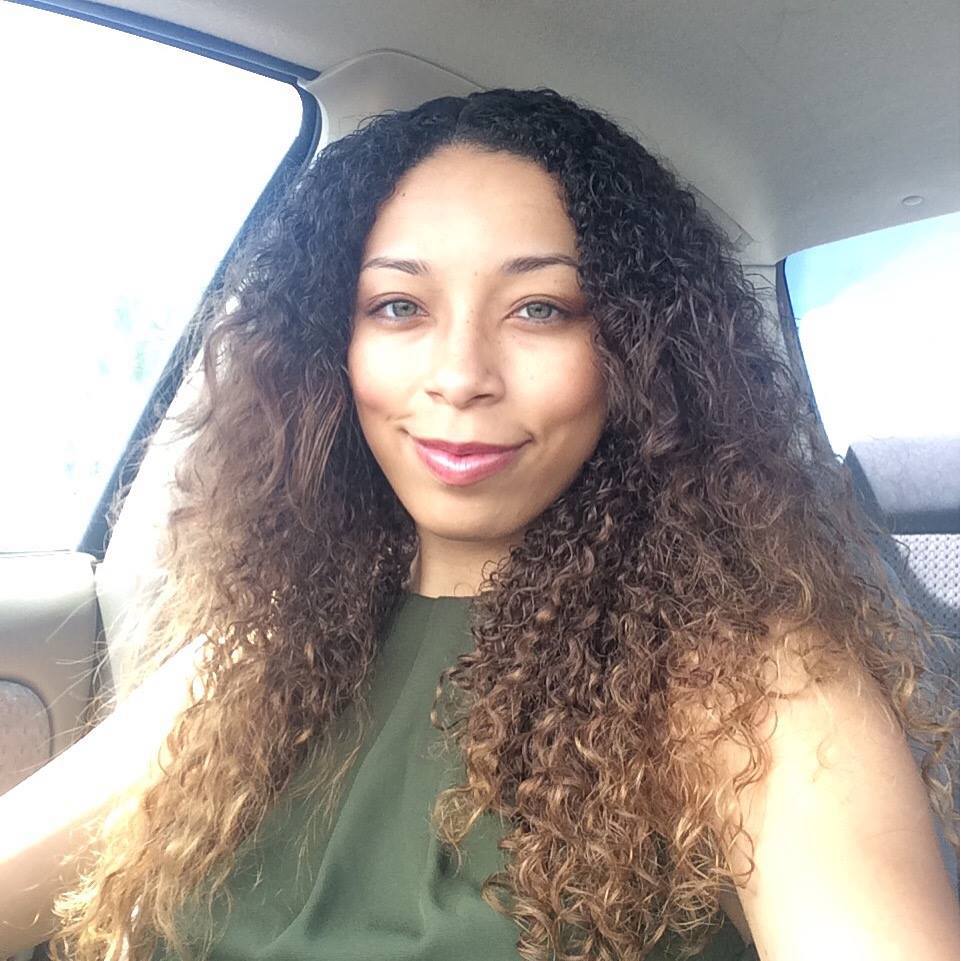 My worries were eased after joining the Ultimate Bundle and diving into the "Picking a Business Entity Type", "Trademark 101", and "Copyright 101" video lessons. These lessons helped to inform my next steps to ensure my business and content are protected in the legal sense or as Sam would say, to get "legally legit!"
Sam's meticulous breakdown of each legal term, process, and explanation of how each applies to the act of running a business was extremely helpful! Her candor and humor made the content easy to understand, which I very much appreciated as legal jargon is not something I am well versed in. I would tell any of my friends with a business to sign up for the Bundle because it will not only save them time by providing a wealth of clear and concise knowledge...but it will also save them tons of money in the process.
- Airiqa Zepeda, More Than Mama
If you're asking yourself - do I really need the Fearlessly Legal™️ Ultimate Bundle?
Here's why the answer is YES…
You'll keep putting off starting or growing your business because you're afraid of what you don't know about all the "legal stuff". That means fewer lives changed and less money made. Is that really what you want?


You can finally create that new 1:1 / group / membership program, course, or product you're so excited about, because you'll feel confident in how you're allowed to market it, the language you can use, and how you can safely work with clients.


You're wasting your time searching for answers to your legal questions online. The info doesn't really exist! The online world isn't understood or covered by traditional attorneys -- and they've never walked even an inch in your shoes. ; )


You can't afford not to learn how to protect yourself and play it safe online. It may seem like the Wild Wild West & "anything goes", but there are actual laws and regulations that you don't want to get busted breaking.



Ignorance isn't bliss when it comes to the law. Not being aware of what is or isn't legal doesn't mean you're handed a "get out of jail free" card. You're expected to follow the laws (even if they don't fully apply to online business, specifically) or to hire the right person to help you follow them.
Who's the Ultimate Bundle for?
✔️Beginners AND seasoned business owners. If you're starting your own business, or have been up and running for a while, the Bundle has all the legal templates and trainings you need to get your ducks in a row.
✔️Passionate, service-based entrepreneurs. The Bundle is designed with coaches, consultants, designers, creatives, and online service-based entrepreneurs in mind. But you'll also benefit from this program if you offer a combination of in-person online services!
✔️Conscientious, ethical entrepreneurs. You want to know how to legitimize your business, and you know legal is a huge part of that process.
✔️CEO-ready women. You don't want to just pass off your legal processes to someone else. You run your empire day-to-day, and you're ready to step into the CEO role with the legal info you need in hand.
Who is The Ultimate Bundle NOT for?
❌ Entrepreneurs looking for personalized legal advice. This course isn't for people looking for legal advice or who need to hire an attorney. Sam isn't your attorney and won't be able to provide you with personal or business legal advice if you join the course.
❌ People who aren't interested in learning legal info and implementing some steps themselves. If you're looking for someone to handle all the legal steps and backend stuff without you being involved, you're looking for your own attorney, not this course.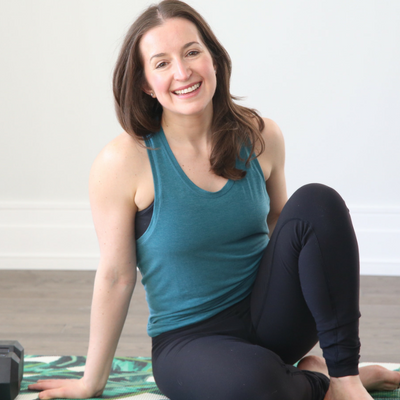 If you're an entrepreneur that's feeling overwhelmed by your legal to-do list and you need some legal clarity, this program is a must. Sam is so knowledgeable and makes the information digestible and accessible, you'll feel less stressed and have much more clarity when you're done. You should definitely snag this program!
- Justine Cappel, twentytoesfitness.com
Legally protect and grow your business today:
Frequently Asked Questions
Do you offer refunds?
Due to the downloadable nature of the DIY legal templates, videos, and tutorials, there are NO refunds available for the Ultimate Bundle. No refund requests or chargeback threats will be accepted or tolerated. Now don't make me be a meanie head again ; )
When does the program start and finish?
You get instant access to the ENTIRE Fearlessly Legal™ video library the moment you purchase the Ultimate Bundle. Fearlessly Legal™ is a completely on-demand premium video library you decide when you start, what you watch, and when you finish.
How long do I have access to all this amazingness?
How does lifetime access sound? As long as the Ultimate Bundle is alive, you'll have unlimited access across any and all devices you own.
Is the Ultimate Bundle right for me?
The Bundle is designed to empower women who work as coaches, consultants, designers, creatives or other online service-based businesses. If you're a coach, there are several video lessons that'll help you with both in-person AND online coaching. This program is useful whether you're a beginner OR a seasoned vet. If you have any questions about whether this program will help you, look through the "what's inside the Bundle" section right on this page or send us an email at
[email protected]
What format is the Bundle delivered in?
All Fearlessly Legal™ video lessons are delivered by video with Powerpoint presentations on screen, plus printable handouts and workbooks! The templates are downloadable .docx files that will open with any word processing software and the template's How-To Video Tutorials will pop up on your computer's video player.
Will I still need a lawyer if I purchase this Bundle?
It's always a good idea to hire a local attorney licensed where you live & work who knows what you do. This program is not a substitute for personal legal advice from your own licensed attorney. Sam is not your attorney, now or ever. The program's meant to educate and empower you with the information you really should know to run your own online business. Sam doesn't review or write contracts for you, and she will not register your business for you.
Is Sam my lawyer or will she give me legal advice if I buy this Bundle?
NO. If you purchase the Bundle or any of Sam's templates, Sam is NOT your attorney and you have no client-attorney relationship with her. Sam will not give you legal advice on your personal or specific business situation. Like a health or business coach, Sam empowers you with lots of helpful information, resources, support, coaching, and education -- but is not able to give you legal advice specific to you or your situation. You should seek the advice of a local attorney near you to chat about your personal situation. This is NOT meant to be an alternative to traditional legal services.
Is this really worth the investment for me?
Don't listen to me.... listen to one of my students, Cameron: "Fearlessly Legal is A-MA-ZING. It should be a requirement for all health/wellness/fitness coaches and entrepreneurs! The course is incredibly comprehensive and helpful for women at any point in their businesses. You won't regret this purchase."
Do you offer payment plans?
Yes! Just choose the "Payment Plan" option above.
How much time is this going to take me?
In terms of the DIY templates, most can be completed in 15 minutes or less. They're super easy, fill-in-the-blank style. And you're just filling in personal details. I've done all the boring legal writing for you ; ) As for the video library: Don't worry about finishing -- it's NOT that kind of ''course''! It's more like a resource library. You have access to all the videos you need when and where you need them. You tackle them at your own pace, as questions come up in your biz.
Is there any support from Sam included?
Yes! The Ultimate Bundle includes access to my private, clients-only Facebook community where you can ask questions about the program and connect with me. Students are always commenting on how quick the response is to their questions and how much they love having this additional support!
I thank my lucky stars each day that I'm here, serving you, and doing this work.
I can't even put into words how different I am as a human being because of how fulfilled I feel in the work I do each day.
I'm no longer living a life I want to run away from.
I invite you to join my community and fearlessly build a business that lights your soul on fire, too.
I can't wait to help you get fearlessly legal <3
xo,

Your Instructor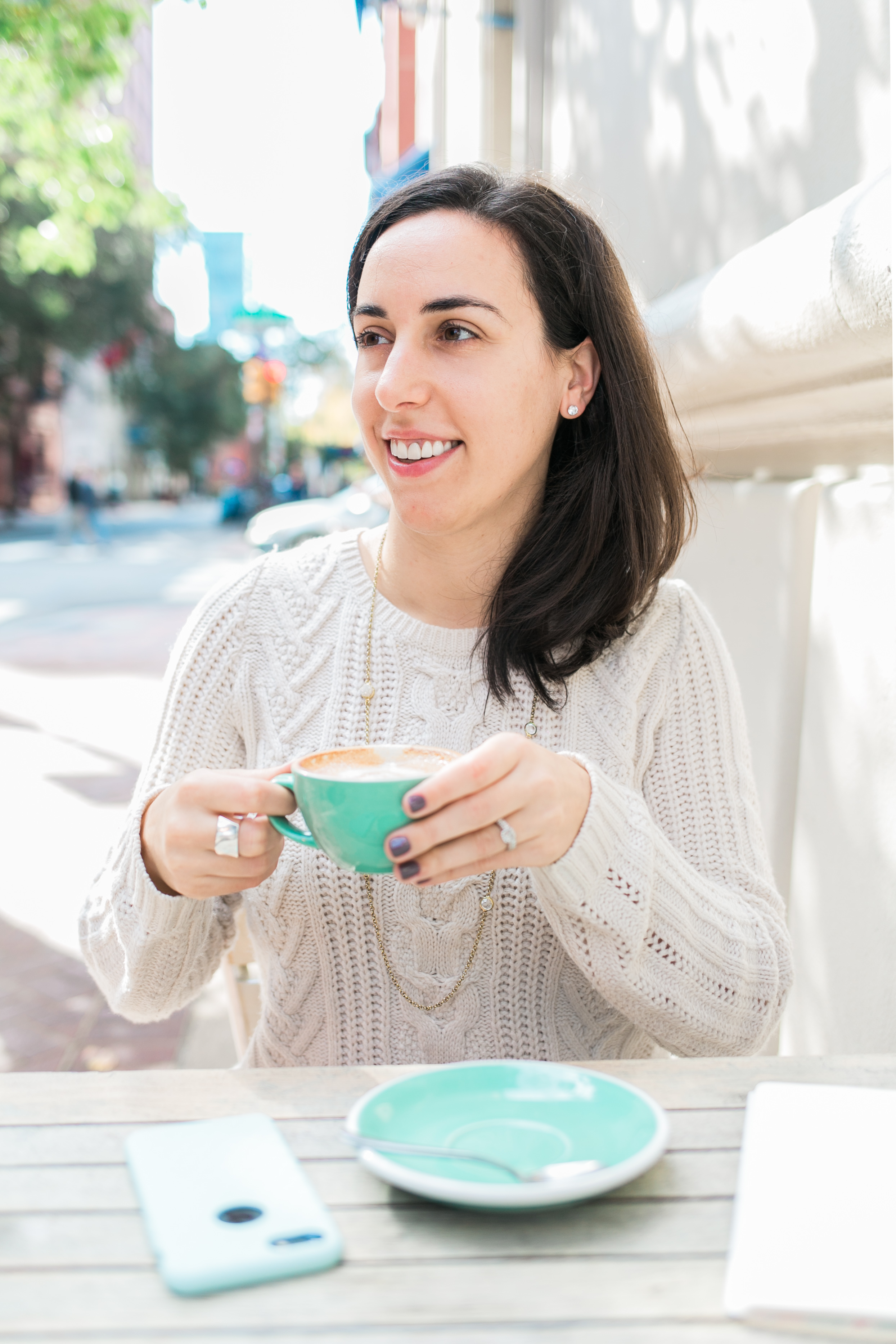 Sam is an attorney-turned-entrepreneur who empowers coaches, consultants, and creatives with fill-in-the-blank legal templates + trainings so they can get paid, protect their content, and fearlessly step into the CEO role in their online business. She's on a mission to help women fearlessly pursue what sets their soul on fire and make legal accessible, easy and fun.
After taking the leap from corporate law to entrepreneurship to live a more impactful and meaningful life, Sam's discovering she loves to read, travel, and craft the perfect cup of coffee.

Sam lives outside of Philadelphia, PA with her husband, Ryan. You can find Sam on her website, Instagram, and Facebook.